Dentist in Toms River, NJ

The brief descriptions below are designed to familiarize you with our staff's training, professional credentials, and work experience.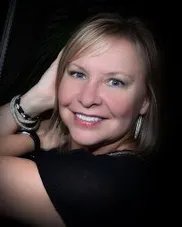 Carmela LaFalce, DMD
Dentist in Toms River, NJ
Signature Smiles, LLC
Dr. Carmela LaFalce was born and raised in New Jersey. She graduated from Rutgers College in 1986 as a Biology Major. She also received certification in Secondary Education. Following her degree attainment, she attended the University of Medicine & Dentistry – New Jersey Dental School graduating in the top 10% of her class. Dr. LaFalce's advanced training and 25 years of private practice experience are benefits to the patients at Signature Smiles LLC. Her passion for continuing education has led her to receive extensive training in the areas of dental implants, cosmetic and restorative dentistry, porcelain veneers(at the hands-on program at NYU aesthetic Continuum), Botox and Dermal fillers, CEREC (single visit crowns), Essix MTM clear aligners, and nitrous oxide analgesia to calm apprehensive patients.
Dr. LaFalce is also committed to giving back to the community. She is a volunteer dentist for NJ Dental Lifeline Network , providing comprehensive dental treatment at no charge to eligible patients.
Dr. LaFalce is affiliated with the following professional organizations:
When not "Creating Smiles for a lifetime", Dr. LaFalce enjoys spending time with her family at the beach in the summer, and on the slopes in the winter. She is also an active member of the Ocean County Mothers of Multiples, a non-profit organization (celebrating 40 years), that supports mothers of multiples through caring and sharing.
---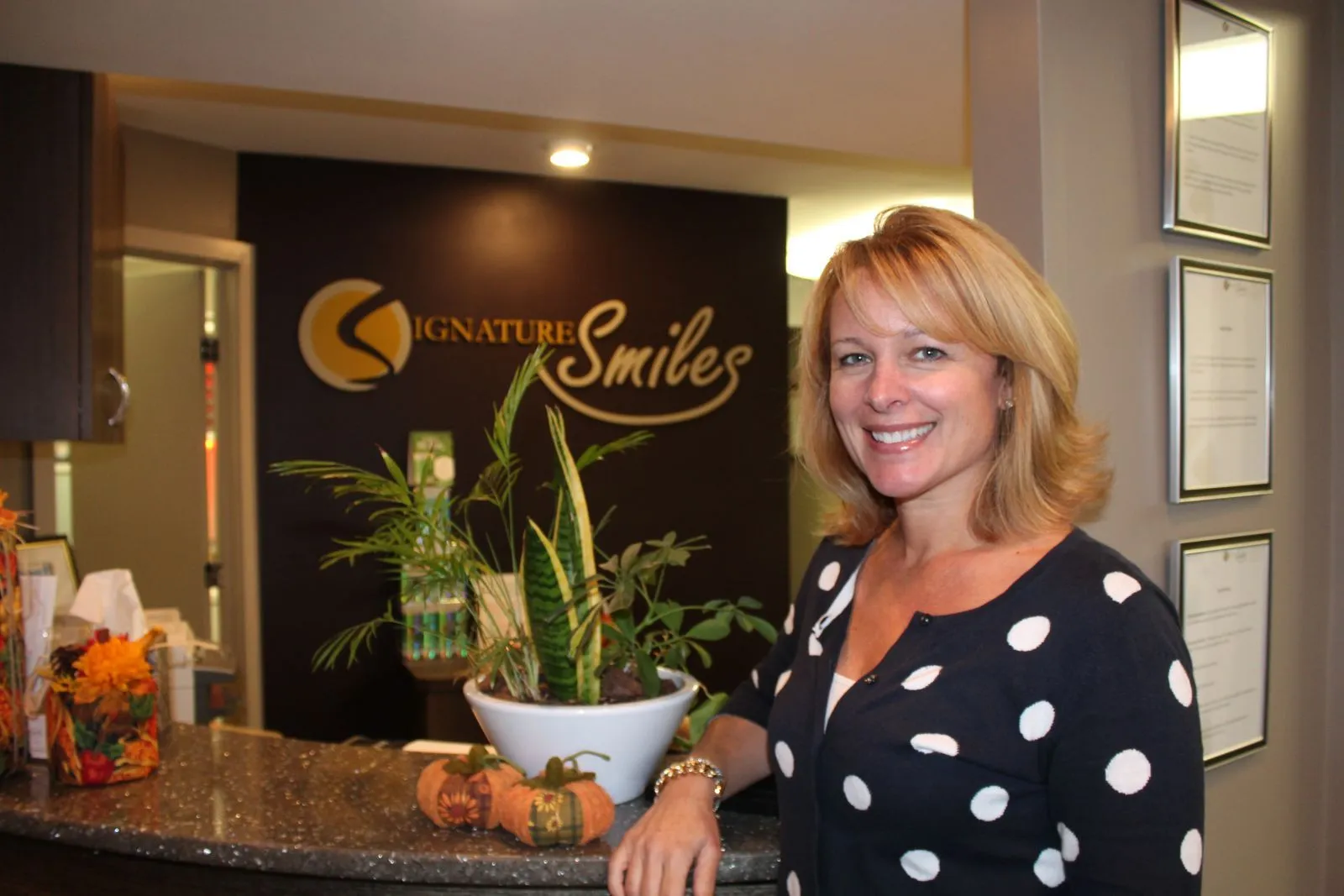 Lisa
Lisa brings to our practice an array of experiences and creativity. As a graduate of Georgian Court University with a degree in Business Administration, she joined the Signature Smiles team in 2012 after many years in the business management field. Her main focus is to assist our patients in making their dental experiences exceptional by ensuring consistent, patient-friendly scheduling and billing, as well as overseeing all other business aspects of the practice. Outside the office, Lisa enjoys spending time with family and friends, DIY projects, and relaxing on the beach.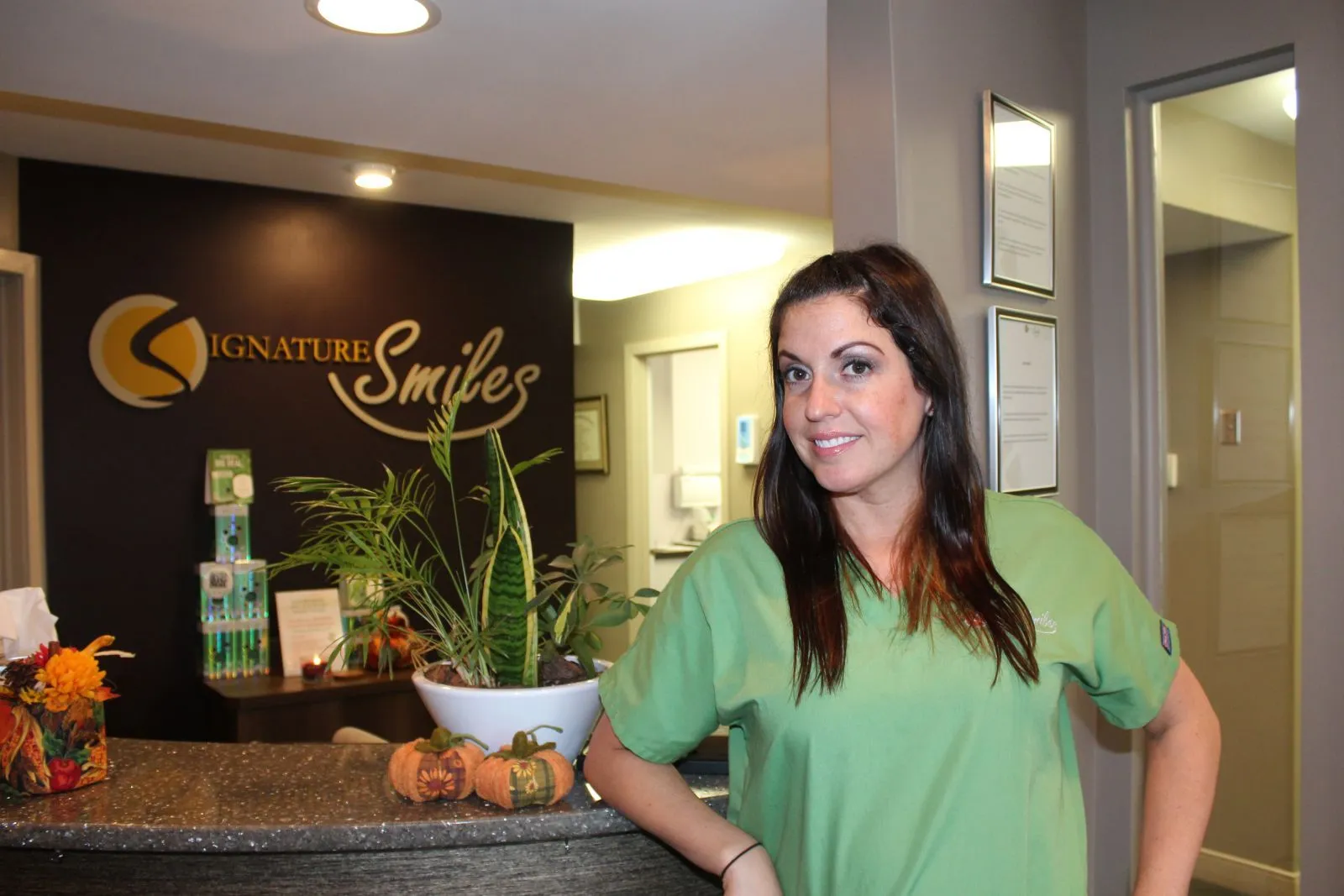 Allison
Allison is Dr. LaFalce's clinical assistant. She graduated from Dental Assistant Services with her Dental Assisting and X-ray licenses. In 2011, she joined the Signature Smiles team. As Dr. LaFalce's "right-hand man" (or woman), she is friendly and compassionate and strives to ensure our patients are comfortable and have positive dental experiences. You may also find her answering the phone and scheduling patient appointments. In her free time, Allison enjoys the company of family, friends, and her dog Lenny.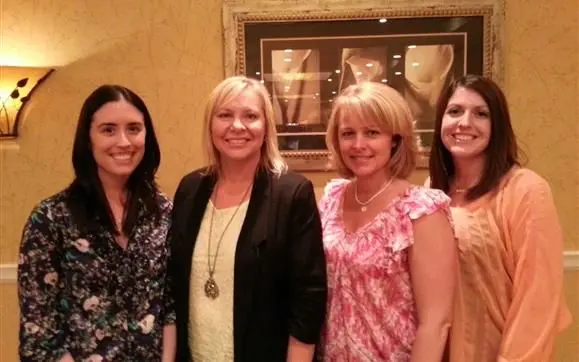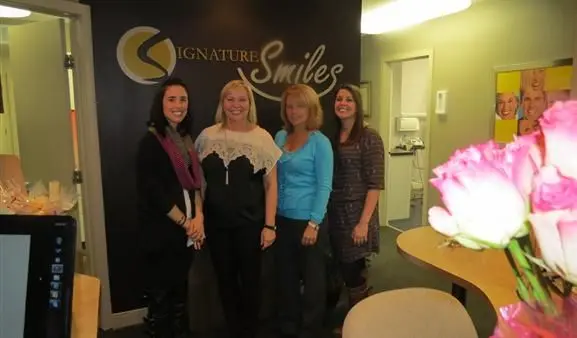 ---








Patient Protection: How to Become a Patient
About Our Practice:
Yes, we are currently accepting new patients starting at 3 years old! Please call (732)244-4114 to schedule your initial visit with Dr. LaFalce. At this appointment, Dr. LaFalce will perform a comprehensive examination of your teeth, gums, jaw joint and bite. Your blood pressure and pulse will be taken and an oral cancer screening will be performed. A full series of digital x-rays will be taken to complete the diagnosis and treatment planning process. Once an assessment has been made we will be happy to schedule you with one of our highly qualified and GENTLE hygienists for your oral hygiene (dental cleaning) visit. We looking forward to meeting you!
First Visit Information:
Prior to your initial visit, we will need to get acquainted with you by having you fill out a registration form containing personal as well as medical and dental history information. The new patient forms must be completed before we see you. You may download the forms from our website to print and fill out in the privacy of your own home OR you may arrive 15 minutes prior to your scheduled appointment time to fill them out.
Policy on Missed Appointments:
As a courtesy to our patients, we send email reminders and/or text messages 2 weeks before & 2 days before your appointed time. If an emergency should arise and you are unable to keep your appointment, please notify us within 2 business days to avoid a $50 no show/cancellation fee.
Dental Insurance:
Our office gladly submits all insurance claims to various insurers (traditional and PPO plans) on your behalf! We do participate with Delta Premier and Cigna PPO. Any portion of the fee which will not be covered by your insurance plan (copay) is due at the time of service. Please keep in mind that your specific policy is an agreement between you and the insurance company. Policies can change or your employer may switch your level of coverage so the estimate of benefits we provide is just that, an estimate. Any portion of the fee not covered by insurance is due from the patient. We work very hard to give the best care and to ensure you receive the maximum benefit from your insurance carrier. If there is ever a question about coverage please do not hesitate to call your insurance company or employer. We encourage all of our patients to be familiar with the particulars of their specific benefit plan!
Financial Payment Options:
For your convenience, we accept personal checks, cash, and all major credit /debit cards. We also work with a finance company, CARE CREDIT, which offers an interest-free payment option when the cost of your treatment exceeds your insurance premiums or your wallet. (CARE CREDIT is accepted, upon approval from GE Money Bank)