Posts for tag: nutrition
By Signature Smiles, LLC
August 04, 2019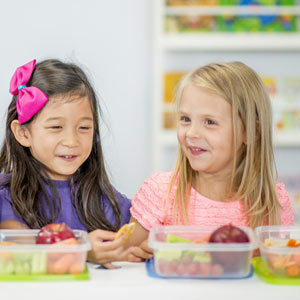 With summer winding down, parents are turning their attention to their kids' upcoming school year. August is often a busy time for families rushing to buy school supplies and fresh sets of clothes and shoes. Although hectic, these last few weeks before school starts are also ideal for focusing on dental health.
As you prepare for the school year, be sure to include these dental health items on your to-do list.
Make a dental appointment. Start the school year off right with a dental cleaning and checkup. Along with daily hygiene, dental visits are key to disease prevention and optimal oral health. Make those appointments early, though: Most dentists report an upsurge in patient visits this time of year.
And if you haven't already, set up an orthodontic evaluation: Having an orthodontist examine your child around age 6 could uncover an emerging bite problem. Early intervention might prevent the need for more costly future orthodontic treatments.
Plan for healthy school snacking. While kids are home on summer break, it's probably easier to keep an eye on the quality of their snacks. But being away from your watchful gaze at school means your children may encounter snacks that are not quite up to your tooth-healthy standards.
Even though schools adhere to federal nutrition standards for food provided on school property, many dentists don't believe they go far enough. Your kids' classmates can also be a source of unhealthy snack choices, so plan ahead to provide your kids an array of snacks to carry to school that they like and that support healthy teeth and a healthy body.
Get a custom mouthguard for your student athlete. If your child is going to play football, basketball or some other contact sport, make sure they have dental protection. A hard impact to the face can cause significant dental damage that's costly to treat, but a mouthguard worn during play can protect the teeth and gums by cushioning the blow.
You can purchase retail mouthguards at your local sporting goods store. Your best option, though, is a mouthguard custom-made by your dentist based on your child's individual mouth measurements. Although more expensive, custom mouthguards offer superior protection, and they're more comfortable to wear.
When the school bell rings, you want your kids as prepared as possible. Make sure their teeth and gums are ready too. If you would like more information about best practices for your child's dental care, please contact us or schedule an appointment for a consultation. To learn more, read the Dear Doctor magazine articles "Snacking at School" and "Athletic Mouthguards."
By Signature Smiles, LLC
January 18, 2018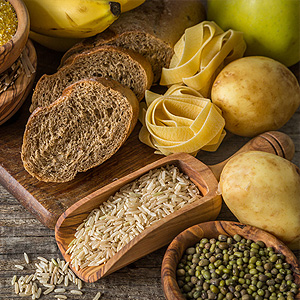 If you've had issues with periodontal (gum) disease, no doubt a few things have changed for you. You may be seeing us for dental cleanings and checkups more frequently and you have to be extra diligent about your daily brushing and flossing.
There's one other thing you may need to do: change your diet. Some of the foods you may be eating could work against you in your fight against gum disease. At the same time, increasing your intake of certain foods could boost your overall oral health.
The biggest culprits in the first category are carbohydrates, which make up almost half the average diet in the Western world, mainly as added sugar. Although carbohydrates help fuel the body, too much can increase inflammation—which also happens to be a primary cause of tissue damage related to gum disease.
Of course, we can't paint too broad a brush because not all carbohydrates have the same effect on the body. Carbohydrates like sugar or processed items like bakery goods, white rice or mashed potatoes quickly convert to glucose (the actual sugar used by the body for energy) in the bloodstream and increase insulin levels, which can then lead to chronic inflammation. Complex or unprocessed carbohydrates like vegetables, nuts or whole grains take longer to digest and so convert to glucose slowly—a process which can actually hinder inflammation.  
Eating less of the higher glycemic (the rate of glucose conversion entering the bloodstream) carbohydrates and more low glycemic foods will help reduce inflammation. And that's good news for your gums. You should also add foods rich in vitamins C and D (cheese and other dairy products, for instance) and antioxidants to further protect your oral health.
Studies have shown that changing to a low-carbohydrate, anti-inflammatory diet can significantly reduce chronic inflammation in the body and improve gum health. Coupled with your other efforts at prevention, a better diet can go a long way in keeping gum disease at bay.
If you would like more information on the role of diet in dental health, please contact us or schedule an appointment for a consultation. You can also learn more about this topic by reading the Dear Doctor magazine article "Carbohydrates Linked to Gum Disease."
By Signature Smiles, LLC
September 27, 2017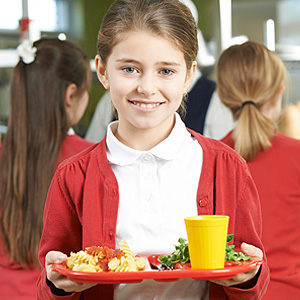 Sending the kids back to school means it's time to start packing those lunch boxes! What your children eat and drink can have a big effect on their oral health. So it's important to know what the best choices are… and what to avoid. Here are some tips for sending your kids off with a tooth-healthy school lunch every day.
Tip 1: Avoid Sugary Drinks
The scientific evidence is overwhelming that sugar is the most important dietary factor in causing tooth decay, and soft drinks are the largest source of sugar in many kids' diets. Even natural fruit juices have unhealthy amounts of sugar. So when it comes to beverages, keep it simple: H₂0 is the way to go!
Tip 2: Get Creative With Shapes & Flavors
Healthy food that's low in sugar doesn't have to be boring! You can use cookie-cutters to shape calcium-rich cheese and whole-grain bread into flowers, stars — even dinosaurs. Unbuttered popcorn can be flavor-boosted with a dash of cinnamon or parmesan cheese. There are all kinds of ways to get creative.
Tip 3: Sweeten The Deal With Fruits & Veggies
While fruits and vegetables do have some sugar, they are a good choice for a healthy smile — and a healthy body. That's because they also contain plenty of water and fiber, which slows the body's absorption of the sugar… and even helps clean the teeth! Kids enjoy the naturally sweet taste of bite-sized fruits and vegetables like cherry tomatoes, baby carrots and seedless grapes. And the cheerful, bright colors of these nutritious little nuggets make them even harder to resist!
Of course, even with a healthy diet, your kids still need to practice good oral hygiene at home, and have regular professional cleanings at the dental office. If you have any questions about nutrition or oral hygiene, contact us or schedule an appointment for a consultation. And have a happy, healthy — and delicious — return to school!